A Campingflight to Lowlands Paradise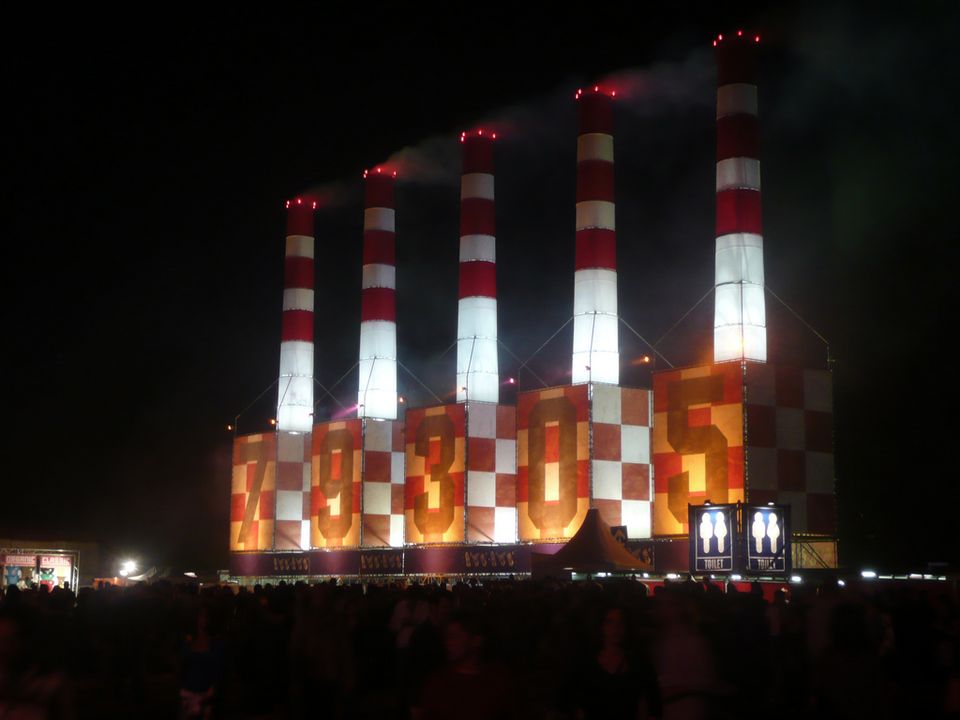 After my first ever U2 (Vertigo tour) concert in 2005, I have attended some 56 events. Pinkpop was my first festival back in 2006 and I was kinda disappointed. The only day I went was Monday but I still got an impression of the festival. I liked the concerts but the atmosphere was sucky. Maybe due to the fact that you can get tickets for 1 day instead of only for the entire event (3 days). But also cause the festival area isn't really a festival area. It's JUST food tents and I believe 4 stages. Most festival have more to offer then this. I believe a festival is more then just the music.
But this post is about the 'other' big festival in The Netherlands...
A Campingflight to Lowlands Paradise, Lowlands to the most of us. The biggest festival of it's kind in The Netherlands, which also shares it's name (Nether meaning Lower...the land part is quite obvious of course). Not that weird a name because the highest point in the Netherlands is 323 meters above sea level, most of it would be swallowed by the sea if it wasn't for dikes (no not those).
Every year around the end of August, a small village called Biddinghuizen with a population of approximately 6000 gets a temporary boost in numbers by about 60.000, 5.000 of them being staff, for the duration of 3 days. From Thursday evening until Monday morning 55.000 people camp out on one of the several camping's available to them. On the Friday the festival doors open up and Sunday late late in the night they close.
Take a look yourself...
The festival consists of a vast array of music, comedy, theater & dance, street theater, movies and literature. Although most come for the concerts, it is the great atmosphere that makes this festival my favorite. It's like an utopia of friendly people. A very welcome sight is the great food catering. It is very divers in styles as well, ranging from Asian to Dutch food. I highly recommend the egg-rolls with sambal!
You'll also notice a lot of art here and there that changes every year. The festival has several stages (tents) to accommodate the numerous artists. From biggest to smallest tent you have Alpha (mainstage), Grolsch (sponsor), Bravo, India, Juliet (comedy, theater & dance), Lima, Charlie, Mike, X-ray, Echo (movies) and some others as well.
I would be surprised if you didn't go home happy with several amazing moments to share and weird things you saw happening during your Lowlands visit. Also check out some of my videos to give you an impression of Lowlands.
Lowlands I already miss you but I'll be seeing you next year. Be there or.... ;)