tv
Australia in hindsight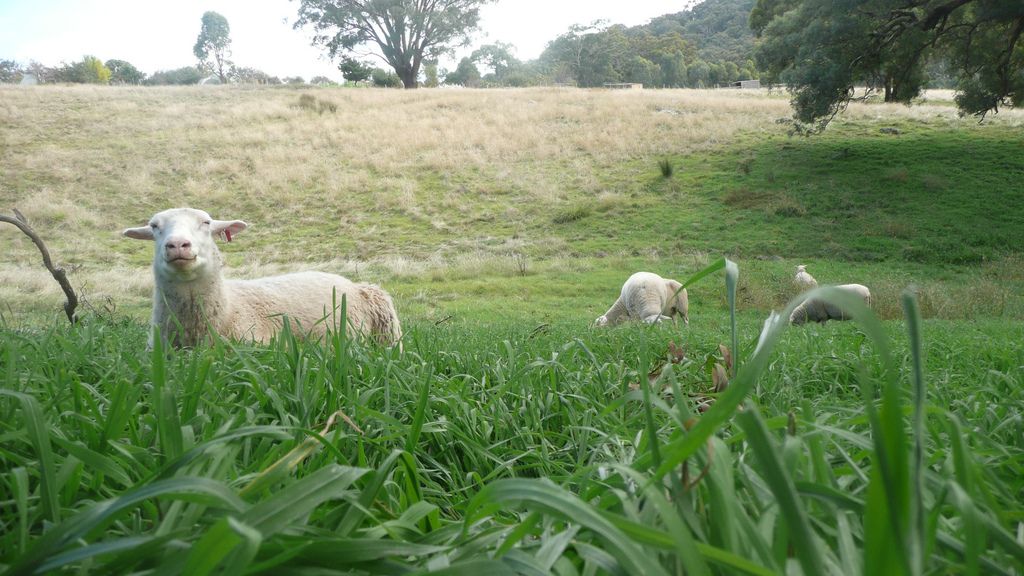 In hindsight it's always easy to look at decisions you made and know what you would have done different but that's not really how life goes now is it. One of my favourite quotes by this guy that was in some band puts exactly into words what I mean...
Life is what happens to you while you're busy making other plans
I would probably have done things a bit different during my 6,5 months of travelling, like saving more money upfront or getting my driving license, however I have no regrets because the decisions I made have let me to meet some great people from a vast variety of cultures and have a lot of adventures. Travelling is great fun and it broadens ones perspective of the world. Sure you can take a look at almost every place in the world these days by just the click of a button and you won't be the first human to reach your destination but that's not important at all. Travelling is about your experiences not the ones somebody else had. I recommend everybody to do it and see more of the world with your own eyes that just their backyard.
During my time in Australia I did experience things you wouldn't on a typical holiday. Like for instance what keeps the Australians busy in their daily lives, music from local bands and even television shows worth a watch but also what farmers think about and the political climate.
Water or rather rain is always of concern for farmers in every country but even more so in Australia and especially in the wheat belt. As Australia is the world's driest inhabited continent rain is of great importance. The dams normally get filled during the winter and relied upon in the summer. However if there isn't enough water to go around the Auzzies turn to seawater desalination. They have several desalination plants near the major cities of Brisbane, Perth and Sydney. With Adelaide and Melbourne following in their footsteps. One of the downsides of this being the power consumption which is up to 50 % of the cost of desalination. As Australia uses mostly brown coal (Watch this youtube clip about the Hazelwood Power Station in Victoria) to generate energy which of course is a major impact on the environment as it produces vast amount of CO2 and uses the very water the Australians need. Although there was a discussion about nuclear power plants, of which there are none at the moment, but with the nuclear disaster in Japan this is year that's pretty much of the table. I think that nuclear power might not be THE solution to our energy problems but coal definitely isn't. Water is also of great influence on how many people Australia can support, currently it has a population of about 22 million people. With a lot of immigrants coming to Australia, either legal or illegal, how many people can the country or rather continent support?
But lets not dwell to much on these kind of things and get to the fun part. The last two items in this post are about TV shows and music. The first I mostly discovered in Perth when I had lots of time to watch TV. Although I normally don't watch any TV at all it was fun to watch some programs to get a better understanding of Australia and of course learn a lot of slang words (sparky is electrician for instance).
TV shows
Hungrybeast (website|youtube)
Current affairs with a bit of satire. A great fact based show that uses very nice visual infographics to get there point across.


RockWiz (website|youtube)
This show is live recorded in the Hotel Esplanade or Espy in St. Kilda, Melbourne. I've actually been there and it's a great venue to go out. It's hosted by Julia Zemiro who is quite witty. Oh and it's the only show that you can actually watch from outside Australia so check out the website!


Spicks and Specks (website|youtube)
Another music quiz but totally different to RockWiz. A very witty music quiz show that has been running on ABC for 6 years, this being it last year. It is hosted by Adam Hills with team captains Alan Brough and Myf Warhurst. Both teams have two new music related teammembers on every episode.


The Chaser's War on Everything (website|youtube)
Also know as The Chaser was a satirical comedy series about current affairs. This show I actually discovered a few years ago before I went on holiday to Australia. The cast perform sketches mocking social and political issues, and often feature comedic publicity stunts. One of their best bits is probably Open Mic. The show ended in 2009 but some of the guys behind it have started a new show called Yes We Canberra!


Music
Angus & Julia Stone (website|myspace|last.fm)
Ever since a Dutch commercial used Paper Aeroplane as music I've been hooked on Angus & Julia Stone. Back when I won their debut album I started to look out for a concert and eventually saw one. They even sound better live then on album and although they have released several albums since A book like this, I still like that album the most. Although I love the simplicity and rhythm of For the boys from there latest album Down The Way. Brother and sister are from Newport, NSW and their music is best described as folk.


Bonjah (website|myspace|last.fm)
Bonjah is a band I was introduced to by Charlie whom I met in Melbourne. We ended up going with some other people from our hostel to them in Northcote Social Club, a nice little venue. Based in Melbourne, VIC these five guys sound way better live the on their album. To be honest their album doesn't do them justice at all. Their music is a mix of blues and rock.


Powderfinger (website|myspace|last.fm)
I discovered these guys from Brisbane, QL thanks to a German guy I met in Melbourne (Thanks David!). There quite popular in Australia and it's quite a shame they never achieved international success. And after 21 years they split so that's another let down but there albums are still out there and I've had a decent listen to Goldenrule. Their music is rock based.


Sparkadia (website|myspace|last.fm)
This is a band I got introduced to by going to a concert which they were the supportact. I don't remember who they were supporting but I liked their music a lot. It's or was (I'm not sure) a four piece band from Sydney, NSW as a project by Alexander Burnett. Their music is a mix of electronic and guitar pop music. My favourite album is their debut album Postcards with the songs Animals & Jealousy.


Tame Impala (website|myspace|last.fm)
Another band I got introduced to by a fellow traveller (thanks Dan!). This four men band from Perth, WA plays psychedelic rock.


Wolfmother (website|myspace|last.fm)
Wolfmother from Sydney, NSW really needs no introduction, Andrew Stockdale is the frontman for this band and the only member who hasn't changed after their first & second album. Currently working on their third album they play hard psychedelic rock. Live they produce a wall of sound that is quite amazing. Some of my favourite songs are Vagebond (which has been used a lot in movies and tv series), Joker & The Thief, Far Away and In The Morning.


Sources