Lowlands 2011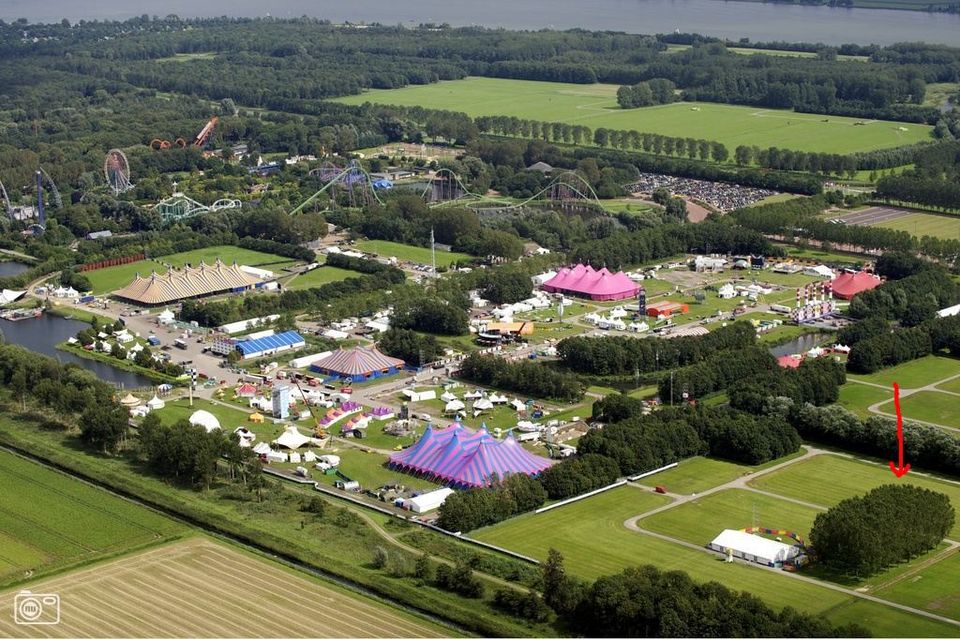 One of my favourite pastimes has to be music. Listening to a new album over & over again, going to a concert of a newly discovered band but the highlight of the year has to be attending the Lowlands festival with my friends. So last week it was that time of the year again where I escape society for a few days and enjoy music amongst other things.
Last time I blogged about Lowlands was more of a general view of the festival. This time around I'll be blogging about the acts I saw, the good and the bad things that have changed over the years and I'll finish up with a top 5.
Lowlands has always been a festival with a very good atmosphere. The people are friendly and especially happy when the sun is out. The lineup never sports a lot of big acts and focusses more on the new and undiscovered. I for one like this approach and although this year the lineup was especially lacking in major acts I enjoyed the festival like every year. But then I already bought my ticket before the lineup was known.
One of the things I always liked was the lack of security or rather you couldn't see them as they dressed in plain clothes. But this year it seemed that they were everywhere and in force. A weird thing to see. Especially at the festival entrance. A lot of people were padded down which caused a impossible queue on the opening day. Normally it's hard to see the first act on the opening day but I couldn't even see Joan as Police Woman. An act I really wanted to see and only saw the last song partially. It pissed me off quite a bit. Hopefully they will open the gates earlier in coming years so nobody will miss out on anything.
Another thing that has changed over the years is the rule on how much alcohol your allowed to bring. This year it was 8 litres per person. In other years this was 12 litres I believe. But this isn't really the bad part. The bad part is that their slowly dissuading this entirely. At least if you want to decant your drink before you enter the festival area. Two years ago they handed out plastic pint sized glasses at several points before the entrance but now there is just one point where you can get them. Besides the major queue at this point you can only get one glass a piece. So if you want to get another glass for your friends you can't, they all have to queue individually. This is probably not a Lowlands organisational decision but rather a Mojo made one.
Anyways enough with the bad lets continue with the good, which acts did I see and the top 5 amongst them.
Friday
Joan as Police Woman
Graffiti6
James Blake
Chase & Status
Noah and the Whale
The Naked and Famous
Fleet Foxes
Paul Kalkbrenner
Saturday
Agnes Obel
Palmbomen
Young the Giant
Bombay Bicycle Club
Seasick Steve
Within Temptation
Selah Sue
Elbow
Sunday
Residentie Orkest
Crystal Fighters
The Kills
Skunk Anansie
Interpol
The Offspring
Number Five // Noah and the Whale (website|myspace|last.fm|lowlands)
A friend of mine pointed me towards their latest album Last Night on Earth. I liked it straight away and was pleasantly surprised that they would be playing at Lowlands this year. So I saw them live and I liked the atmosphere of the show a lot. Their songs are very nice and I especially like L.I.F.E.G.O.E.S.O.N..


Number Four // Fleet Foxes (website|myspace|last.fm)
First time I saw these guys live and they are good. If you like Crosby, Stills, Nash & Young you'll like this as well. There latest album Helplessness Blues hasn't been in my collection for a long time so I'll just pick a favourite from there first album, Blue Ridge Mountains.


Number Three // Agnes Obel (website|myspace|last.fm|lowlands)
Goosebumps is what I get when I hear this woman sing and play the piano. Her first album Philharmonics is a great one and expect more greatness from her in due time. My favourite from this album is Riverside.


Number Two // Seasick Steve (website|myspace|last.fm|lowlands)
This guy is just amazing. He plays from the heart and from his own experiences. Before having success he had several jobs like carpenter and before that he was homeless. He left home at the age of 13. The stories he tells live are just awesome. Back in the dog house is my favourite.


Number One // Elbow (website|myspace|last.fm|lowlands)
These guys have been around for a while now and have played Lowlands twice. Their latest album Build a Rocket Boys! takes a bit to get use to. But those kind albums are the best as they creep under your skin and stay there. There performance on the Lowlands Saturday was the best act of the festival. Best songs from this album are The Night will always win & Lippy Kids.


After all this great music and having such fun memories that I shared with a lot of my friends whom I had seen for quite some time after travelling for over 6 months it's hard to believe that I was thinking of now going to Lowlands next year. Although I was thinking this around the time when I missed out on Joan as Police Woman, so I would think that it's quite understandable. I'm still not sure if I'll go next year but we will see. I certainly do something with my friends, that for sure!
More photos made during the festival here and live recordings.